Musicians are always challenged by learning new repertoire pieces whilst refining current works. Depending on the piece, these new works can be quite time consuming and sometimes I find myself not wanting to stop practice on the new piece. Starting the new piece excites me, just like opening a present.
Often we go back to works that we have learnt in the past. In fact, only today  I found some amazing memories on an old score.
Grieg's Holberg Suite
I'll be performing this suite in my next three recitals. It's a piece I have performed many times in the past. Sometimes when you return to old pieces you find that you don't remember the work at all then a few minutes later find that it's all back, like an old friend. While going through this particular score, I started to notice pencil marks made by my former teacher Vanessa when all of the sudden I felt connected to her again. She would always write little words, like 'beauty' or 'elegance' in the margins. They were like small messages from the past.
Then I began looking at my other old scores and found this Bach Prelude. Now I know why I will always drag a suitcase full of old music around with me when I move from place to place. So precious!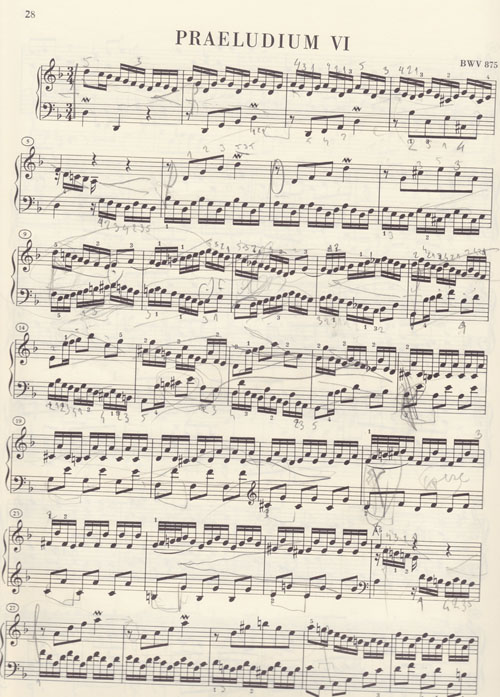 Have you any old-score moments? I would like to know what messages or memories you found when you  re-visited those old pieces.